Year after year, brand and sponsorship activations get more creative, capture more eyes, and attract more fans. Even though 2018 is in the past, I look back at some of my favourite activations of the year.
13. Coca-Cola lineup announcements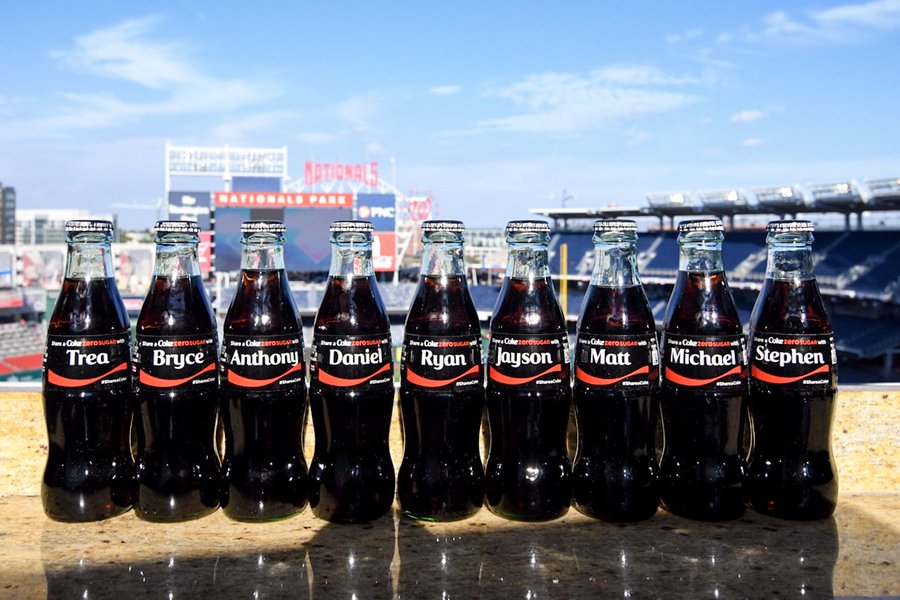 Washington Nationals✔@Nationals
Tonight's lineup presented by @CocaCola.4693:04 PM – Oct 6, 2017134 people are talking about thisTwitter Ads info and privacyView image on Twitter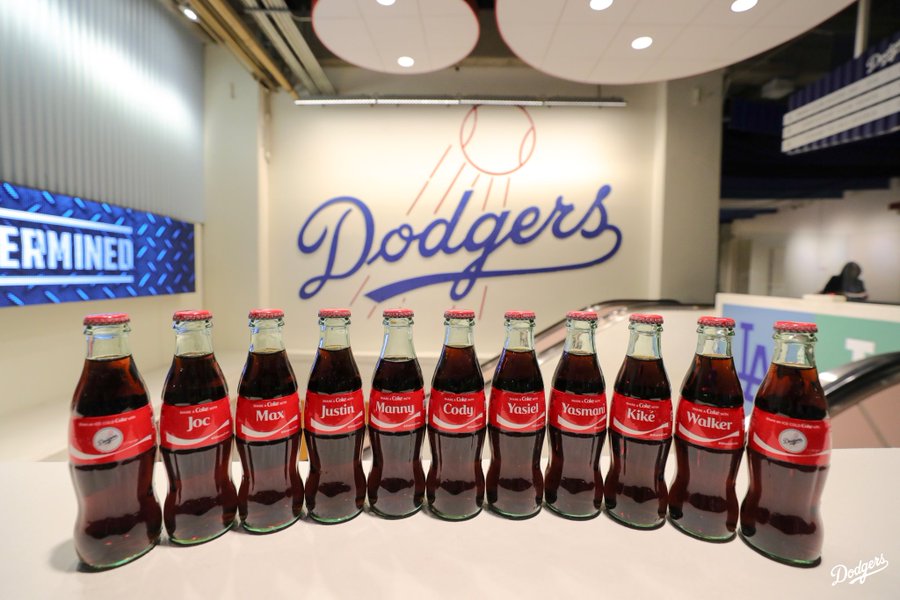 Game 3 lineup. #NLCS | @CocaCola1,5441:22 PM – Oct 15, 2018379 people are talking about thisTwitter Ads info and privacy
While most professional sports teams announce their lineup with a branded graphic, some MLB teams turned to league sponsor Coca-Cola for inspiration. Using the bottles from their Share a Coke campaign, MLB teams collected bottles with their players names, then used those to announce their starting lineups.
12. Golden Dirk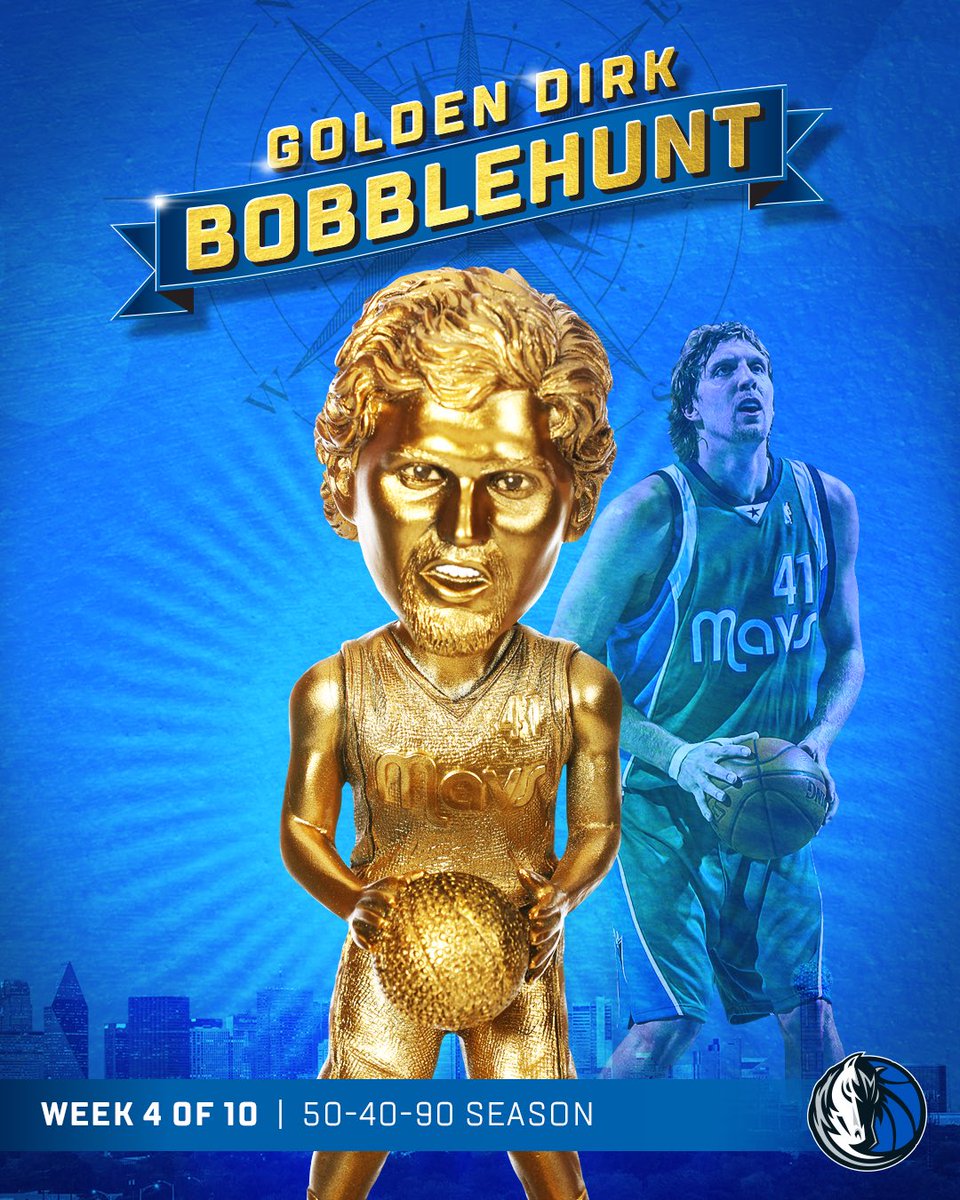 Get your ready for this week's challenge! Somewhere in Deep Ellum you will find… #GoldenDirk

Reveal the rest of the clue: http://go.mavs.com/trk/nrb 659:03 AM – Aug 15, 2018 · Dallas, TXSee Dallas Mavericks's other TweetsTwitter Ads info and privacy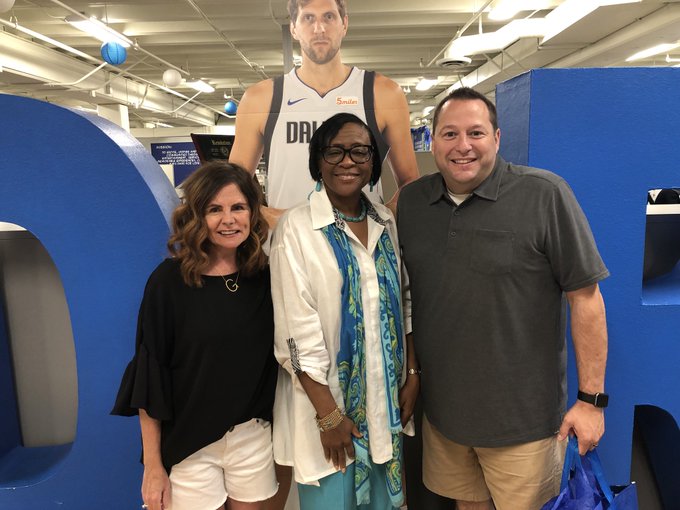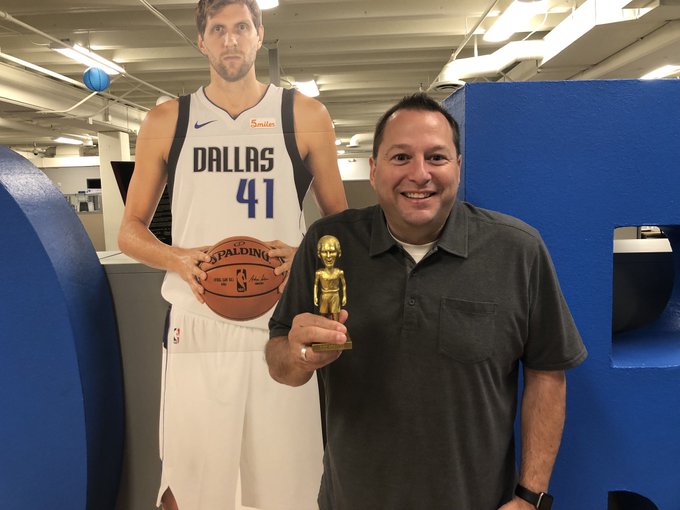 Congratulations to our week 5 winner Tony Amador for winning Dirk's 2008 Olympics Golden Bobble!

Next week's challenge is designed for champions
Tune in Monday to learn more! #GoldenDirk7311:58 AM – Aug 26, 2018See Dallas Mavericks's other TweetsTwitter Ads info and privacy
Leading up to the 2018-19 NBA Season, the Dallas Mavericks wanted to celebrate the illustrious career of future Hall-of-Famer Dirk Nowitzki.To achieve this, their team created a multi-week campaign unlike any other. They launched ten different contests set to unlock in weekly intervals, with fans entering to win one of ten limited edition "Golden Dirk" bobbleheads. With over 36,000 campaign views and over 10,000 entries, the Mavericks gathered an immense amount of fan data for future campaigns.
11. Hurricanes post-game celebrations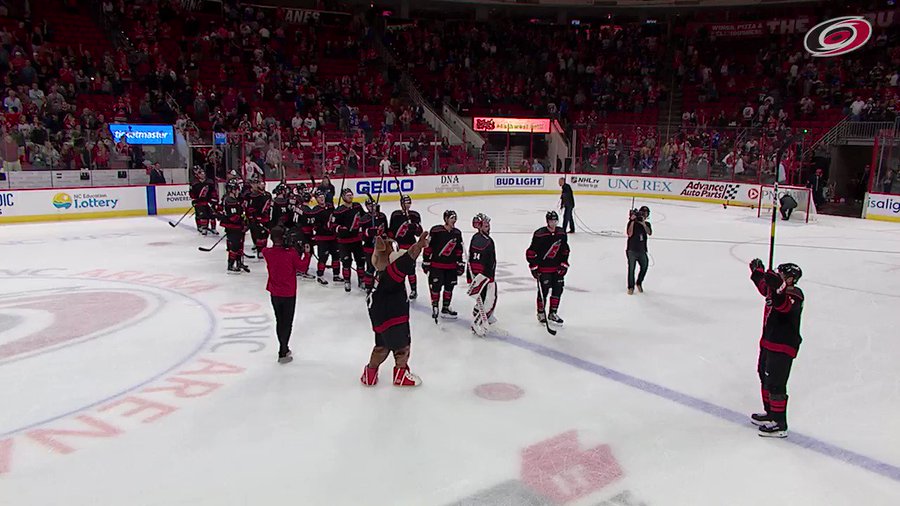 This team knows how to have fun 3,6885:07 PM – Oct 7, 2018926 people are talking about thisTwitter Ads info and privacy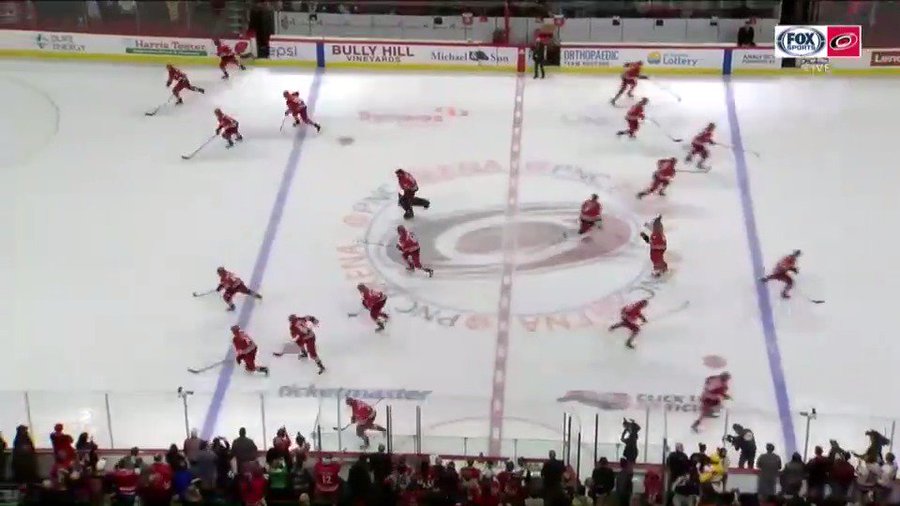 Another home win, another STORM SURGE 7351:38 PM – Dec 16, 2018128 people are talking about thisTwitter Ads info and privacy
Despite being in the entertainment industry, professional sports teams are all business. After games, players often walk off and high-five a few fans on the way to the dressing room. Fans often tend to leave early once the team secures the win, not wanting to battle crowds on their way out of the arena. With the NHL's Carolina Hurricanes creating a tradition of celebrating wins with fans in original ways, they're more inclined to wait until the game is finished and take part in the festivities. It's also a friendly reminder that fans attend games to be entertained, and that's exactly what the Hurricanes do after a win.
10. #LALookIn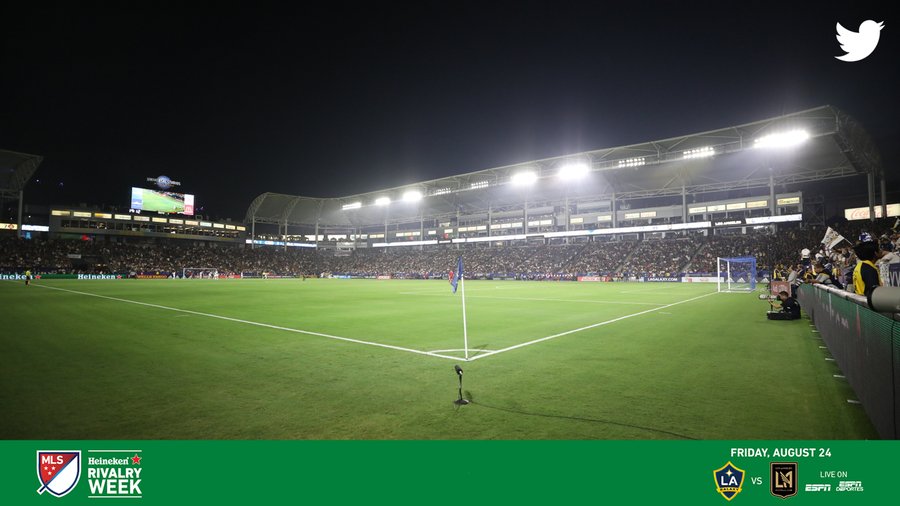 Major League Soccer✔@MLSReplying to @ariellec

Can't get much closer than this. #LAvLAFC // Heineken #RivalryWeek27:57 PM – Aug 24, 2018See Major League Soccer's other TweetsTwitter Ads info and privacy
In a game featuring local soccer rivals LAFC and the LA Galaxy, the MLS and Twitter partnered to give fans a platform do take live photos during the match. Tweeting with the hashtag #LALookIn, fans could prompt a pitch-side camera to capture an image and automatically tweet it back to the fan.
9. Trail Blazers In-Arena Augmented Reality
A staple at Portland Trail Blazers games is their AR broadcast on the jumbotron. Fans are given the spotlight in front of 20,000 cheering fans. During the brainstorm process, the Trail Blazers looked to Tradable Bits to create multiple fun filters for fans to use not just at the arena, but also through their mobile phones.
8. #SendSegura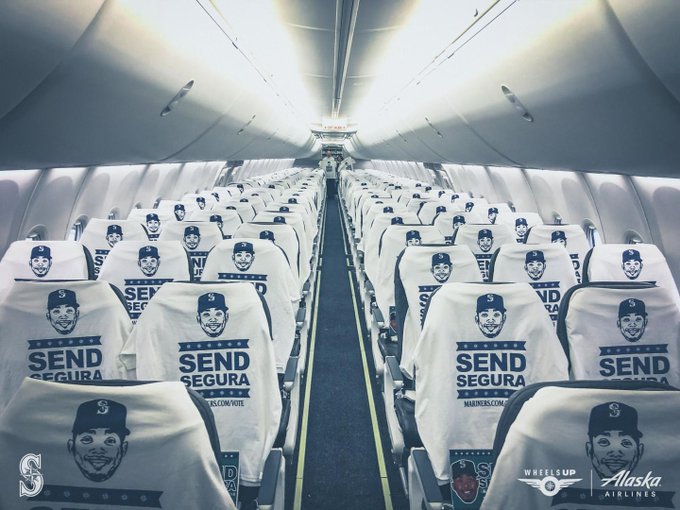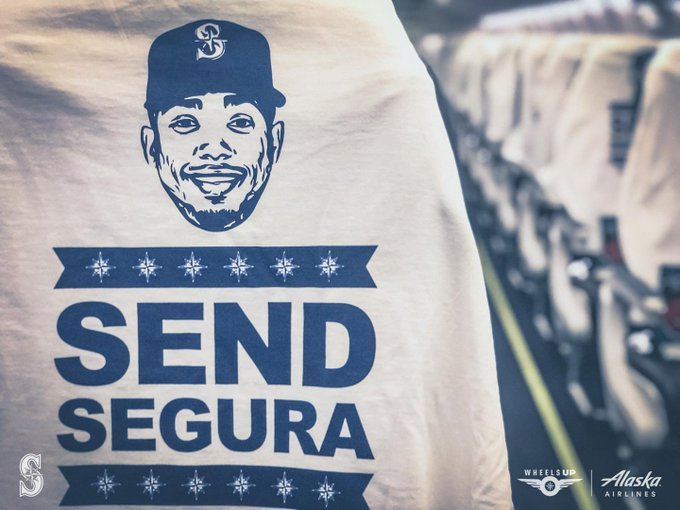 This L.A.-bound @AlaskaAir flight is DEFINITELY ready to #SendSegura.

http://Mariners.com/Vote #TrueToTheBlue x @AlaskaAir8466:33 AM – Jul 10, 2018154 people are talking about thisTwitter Ads info and privacy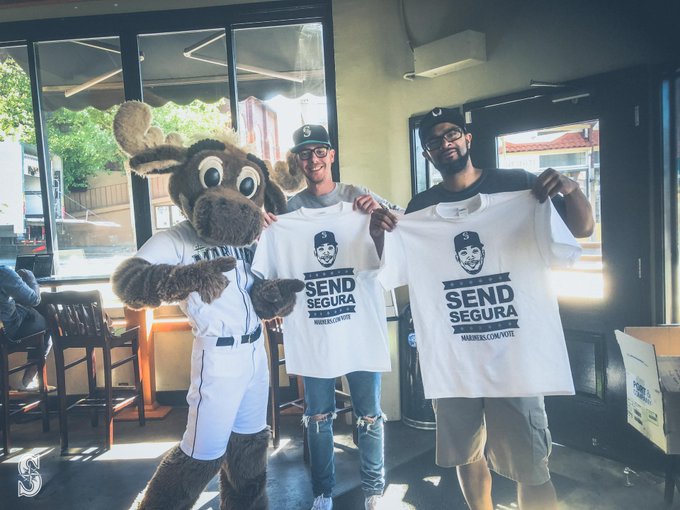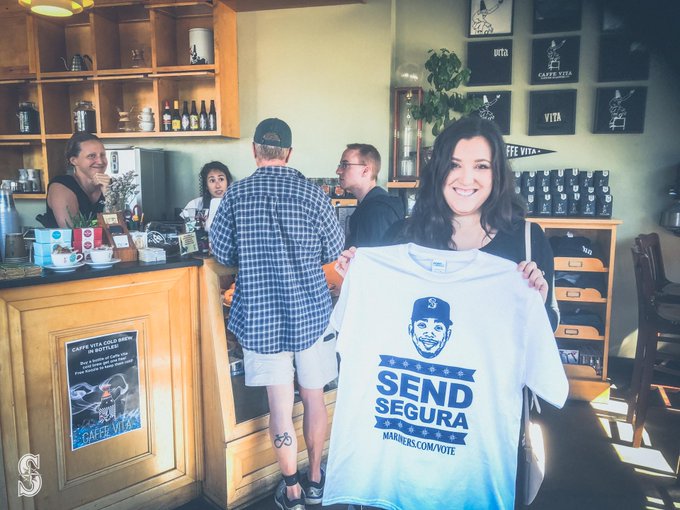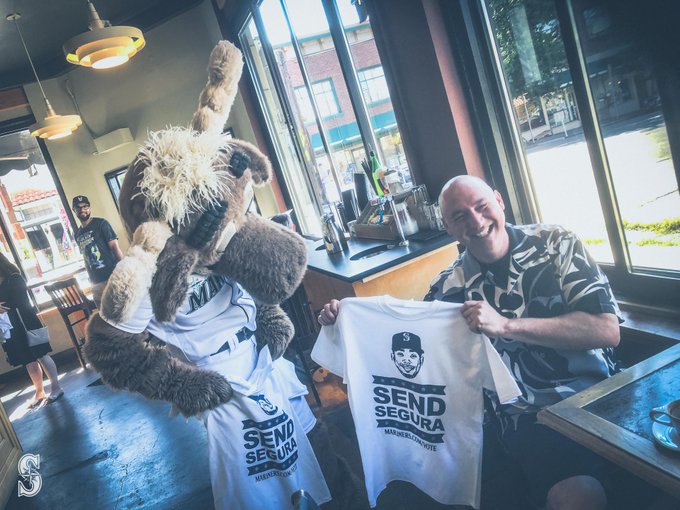 #SendSegura has made it to @CaffeVita in Fremont! Swing by before 1 p.m., show them you voted for Jean Segura, and you'll get a free coffee!

http://Mariners.com/Vote 6810:44 AM – Jul 11, 2018See Seattle Mariners's other TweetsTwitter Ads info and privacy
The Seattle Mariners pulled out all stops in their quest to send infielder Jean Segura to the MLB's All-Star game. Coming up with the hashtag #SendSegura, the Mariners worked with local businesses and partnered with Alaska Airlines to spread the word for fans to vote. It took t-shirts, coffee, gift cards, bagels and lots of social content to activate their fans, and it all worked out in the end!
7. The Pizza Pizza pizza giveaway
The Toronto Raptors wanted to reach more fans while also creating a fun brand exposure opportunity with their partner Pizza Pizza. With our coupon campaign embedded into their mobile app, a code unlocks every time the Raptors score 100 points and win the game. Our team was also able to generate unique coupon codes which directly tied into their POS system.
6. Turning U.S. Bank Stadium purple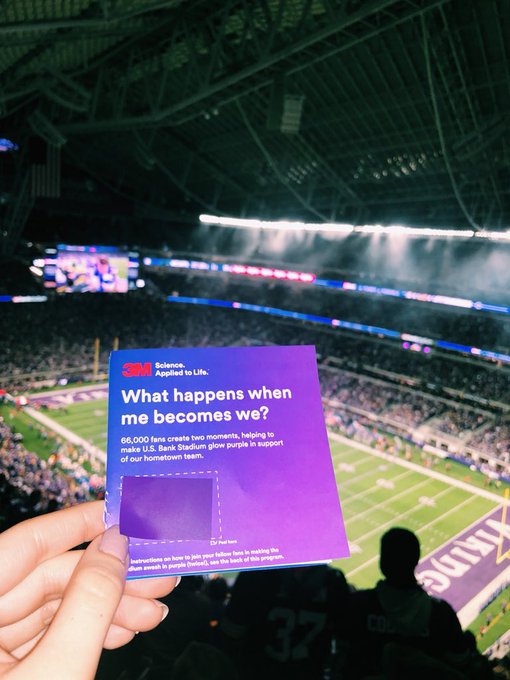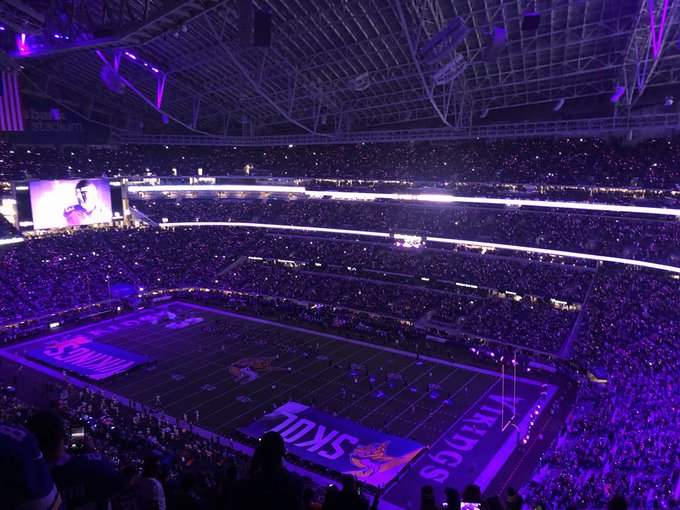 Cool #SportsBiz activation

The @Vikings with 3M gave every fan a purple film, which when placed in front of your cell flash light turns the whole stadium purple 1,1336:27 PM – Nov 25, 2018232 people are talking about thisTwitter Ads info and privacy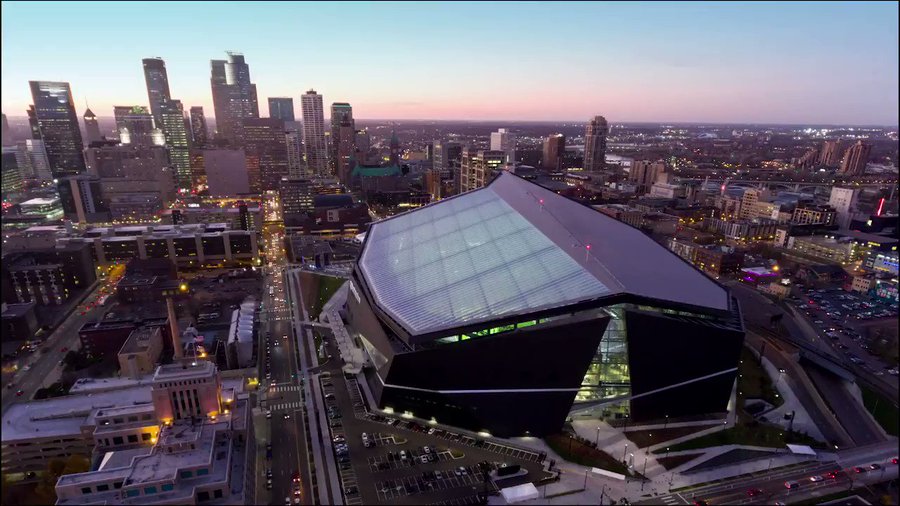 What happens when 66,000 fans create a moment, helping to make @usbankstadium glow purple with Vikings' pride? As the Official Science Partner of the @Vikings, we can't wait to show you how we'll be supporting our hometown team Sunday night. #Skol658:14 AM – Nov 21, 201818 people are talking about thisTwitter Ads info and privacy
As part of the Minnesota Vikings' half-time Pro Football Hall of Fame ceremony for Randy Moss, the team activated their corporate partnership with 3M to turn U.S. Bank Stadium purple. When prompted by the jumbotron, fans were instructed to place the translucent purple film over their phone's flashlight to create a purple glow inside U.S. Bank Stadium.
5. Augmented reality mural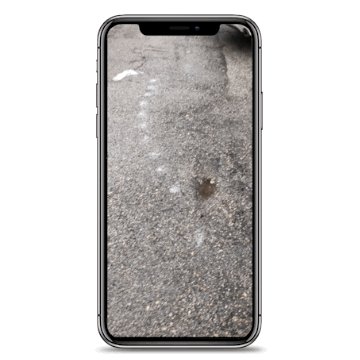 Immersive ad, ftw. @dallasmavs launch an AR mural installation in the heart of downtown Dallas. http://bit.ly/2PogyDs #smsports416:53 AM – Oct 24, 201820 people are talking about thisTwitter Ads info and privacy
This year, augmented reality emerged as an up-and-coming fan engagement technology for teams and music festivals. Face masks and virtual accessories are the most common AR effect, but the Dallas Mavericks took it two steps further. The team set up a massive mural in downtown Dallas and used it as the hub for the largest AR installment on the Facebook platform. When fans accessed the filter and pointed it at the mural, current Mavericks player Dennis Smith Jr. came to life.
4. Season-ticket holder perk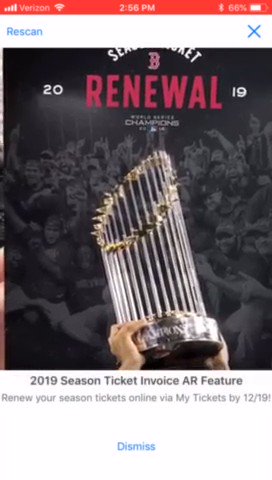 Fantastic use of #AugmentedReality by the @RedSox! Scanning the folder of their STH packages will bring to life the highlights of their championship-winning season! #SportsBiz

: Michael Cometa311:16 AM – Dec 10, 2018See Tradable Bits's other TweetsTwitter Ads info and privacy
Season-ticket holders of the Boston Red Sox received an exclusive perk with their renewal packages: an awesome highlight reel of their championship-winning season. The coolest part? It's initiated through an AR filter and plays directly on the package!
3. Kenya's only hockey team
Hockey is for everyone.

That's why @TimHortons gave Kenya's only hockey team the opportunity of a lifetime.
Full video: http://bit.ly/2NCCQwx 27K6:44 AM – Oct 15, 20189,918 people are talking about thisTwitter Ads info and privacy
In partnership with the NHL, Tim Hortons surprised the Kenya Ice Lions – the only hockey team Kenya, Africa – with an unforgettable opportunity. The Ice Lions were flown to Toronto to not only watch an NHL game, but to also take part in a full game themselves – something they are unable to do in Kenya. Decked out with new gear and jerseys, the experience got even better when Sidney Crosby and Nathan Mackinnon showed up to play on their team.
2. Super Mario Bros. contract announcement
Dallas Stars✔@DallasStars23.4K10:07 AM – Sep 13, 20187,469 people are talking about thisTwitter Ads info and privacy
The Dallas Stars went above and beyond to announce the contract extension of their star player, Tyler Seguin. In a Super Mario Brothers-inspired video, an 8-bit Seguin is seen shooting his way through the Stars' biggest opponents. In the end, he is greeted by the team's general manager and mascot, who proceed to reward him with a contract extension.
1. Gritty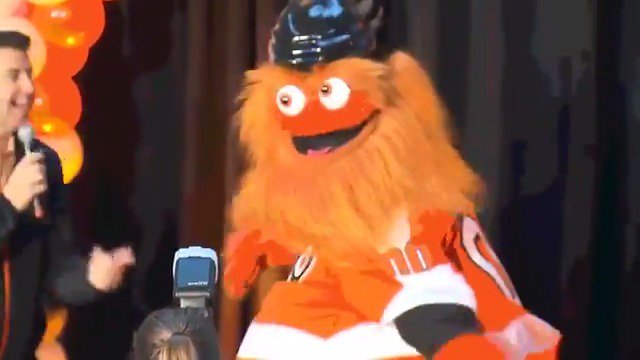 friend: "cheesesteaks are overrated"

me:7,6169:50 AM – Sep 24, 20182,434 people are talking about thisTwitter Ads info and privacy
Fans weren't very receptive to Gritty when he was first introduced by the Philadelphia Flyers. People were confused as to how it related to the Flyers and what exactly Grotty was. That opinion quickly changed as his erratic personality and unpredictable behaviour became a popular talking point amongst sports fans. In the history of mascots, none are as rambunctious as Gritty. Its personality is as boisterous as its looks, which is why sports fans love it. In its first 30 days, Gritty reached over 5 billion online impressions!